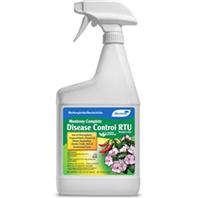 Note: This product is restricted to MO.
Use to control foliar diseases on vegetables, fruit and nut trees, grapes, turf & ornamentals.
Monterey -Complete Disease Control Ready To Use-32 Oz product is categorised under Wholesale Monterey Lawn and Garden products, Wholesale Garden Supplies, Wholesale Lawn & Garden, Wholesale Chemical Herbicides.