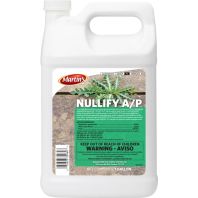 Non-glyphosate formula. 1 gallon container size of 24.5% glufosinate. Non-selective broad spectrum post-emergent herbicide. Useful on perennial grass broadleaf weeds and woody species. Can be used as broadcast banded or spot spray.
glufosinate ammonium
Control Solutions - Martin'S Nullify A/P Herbicide Concentrate - 1 Gallon product is categorised under Wholesale Control Solutions products, Wholesale Garden Supplies, Wholesale Lawn & Garden, Wholesale Chemical Herbicides.