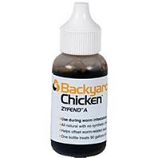 Dbc Agricultural Products - Backyard Chicken Zyfend A - - 30 Milliliter
UPC:
815551010121 (# 018632-105222-18632)
• Innovative, All-Natural Digestive Booster Supplement
• Ideal For All Domestic Poultry and Waterfowl In The Presence Of Harmful Intestinal Parasites, Including Worms
• Proprietary Formula Contains Targeted Natural Enzymes, Selected Essential Oils and Other Key Ingredients
• Designed To Help Offset The Detrimental Effects Of Worms and Other Parasites
• One Bottle Treats 90 Gallons Of Water
• Made In The USA
Suggested Retail price:

$11.99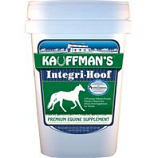 DBC Agricultural Produts - Kauffmans Integri - Hoof For Horses - 18.75 Lb
UPC:
815200010090 (# 018637-103196-FG-KAHI-500022)
Premium pelleted protein vitamin mineral and amino acid supplement. Contains biotin methionine copper and zinc in a comprehensive formula. Palatable base of soybean meal yeast culture corn distillers grains and alfalfa meal. Size: 18.75 lb tub provides up to a 100 day supply for one horse. .
Suggested Retail price:

$78.09