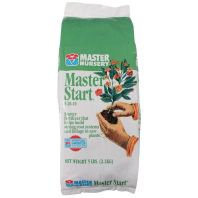 Master nursery label. High phosphorous formula for root development and may help improve blossom development as well. Meant as tie in with root master for best performance. Fortified with trace minerals. .
Contains 8% Calcium 1.25% Iron 0.10% Manganese 0.10% Zinc And Urea Formaldehyde.
E B Stone -Mn - Master Start Plant Food 5-20-10 - 5 Pound product is categorised under Wholesale Other Brands, PA products, Wholesale Garden Supplies, Wholesale Lawn & Garden, Wholesale Fertilizers & Plant Food.