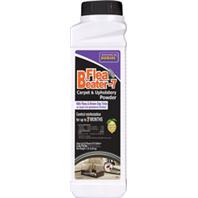 Kills all four stages of flea s life cycle. Protects against re-infestation for up to 7 months. Safe for carpets, upholstery and furniture. Kills fleas, brown dog ticks. Fresh, citrus scent.
Contains Mgk 264 0.50%, Pyrethrin 0.10%, Pyriproxyfen 0.02%
Bonide Products - Flea Beater 7 Carpet And Upholstery Powder--1 Lb product is categorised under Wholesale Bonide Products Inc products, Wholesale Garden Supplies, Wholesale Lawn & Garden, Wholesale Chemical Pesticides.