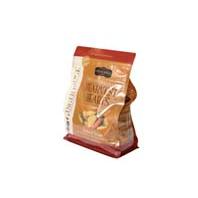 • All Natural Crunchy and Delicious Oven Baked Treat For Horses and Ponies.
• Great As A Treat Or A Reward.
• Has A Wonderful Aroma Of Homemade Muffins Fresh From The Morning Oven.
• The Carefully Shaped Biscuits In Bite Size Fit Easily In A Pouch Or Pocket.
• Place Treats In Your Horses Grain Bucket Or On Top Of Hay, Or By Hand For A Treat Or A Reward.
• Made Without Excess Sugar.
Ingredients:
Whole wheat flour, wheat germ meal, corn germ meal, beet molasses, vegetable oil, salt, carrots, green cabbage, luzerne hay, natural flavor.
Ginger Ridge - Harvest Hearts Horse Treats - 1.75 oz product is categorised under Wholesale Other Brands, PA products, Wholesale Pet Products, Wholesale Equine Products, Wholesale Food & Treats.