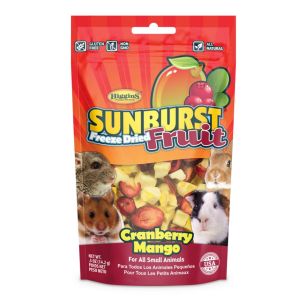 Gluten free Non GMO. Free of added sugars sulfites and preservatives. . . .
Freeze dried cranberry freeze dried mango
Higgins Premium Pet Foods - Sunburst Freeze Dried Fruits For Small Animals - Cranberry/Mango - 0.5 oz product is categorised under Wholesale Higgins Premium Pet Foods products, Wholesale Pet Products, Wholesale Small Animal Products, Wholesale Chinchillas, Wholesale Food & Treats.