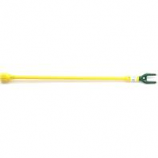 Miller Mfg - Magrath Shaft Assembly - Yellow - 22 Inch
UPC:
659276220003 (# 957863-106016-22SA)
• 22-Inch Replacement Shaft
• Fits The Springer Magrath Stock Prod Power Pak Handle (Item Nos. 200Pp and 200Ppwob, Sold Separately)
• Clog-Free, No-Ground Tip
• Tip Rotates To Any Position
• Flexible Shaft
Suggested Retail price:

$28.29

Hamilton Halter Company - Mesh Rooster Harness - Blue - Medium
UPC:
13227000296 (# 625478-104478-MHBC MDBL RSTR)
Durable comfortable harness made of breathable mesh. Adjustable harness to guide your chicken duck or goose. Attach to chicken leash (sold separately). Easy to hand wash then air dry. Made in the usa.
Suggested Retail price:

$12.89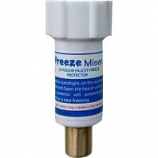 Durvet - Freeze Miser
UPC:
040232290121 (# 699042-114018-006-6000)
Provides better freeze protection using the least amount of water possible.. Simply screw the freeze miser on your exterior faucet then turn your water on.. Once the activation temp of 37 degrees is reached it will release water.. . .
Suggested Retail price:

$36.89