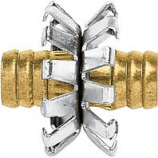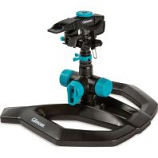 Fiskars Brands - Watering - Medium Duty Circular Sprinkler With On/Off Base
UPC:
034411261873 (# 569294-113679-811933-1001)
Adjustable collar for partial to full circle coverage. On/Off switch eliminates trips from sprinkler to spigot and lets you adjust water flow without getting soaked. Sturdy metal construction for added protection and durability. . .
Suggested Retail price:

$26.79