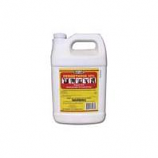 Durvet - Permethrin 10% Ec - Red - 1 Gallon
UPC:
745801310339 (# 063396-95940-003-1033)
Note: This product is restricted to NY. 
For use on: dairy cattle, beef cattle, horses, sheep, goats, dogs, swine, poultry, livestock premises and homes.. A long-lasting livestock and premise spray that provides knockdown and broad spectrum kill.. Provides excellent residual activity for up to 28 days.. Effective insect control on animals, indoor and outdoor premises.. Safe - permethrin is highly toxic to the insect with a very low toxicity to humans and animals.. Convenient mixing - packaged in a squeeze-and-pour bottle.
Suggested Retail price:

$104.39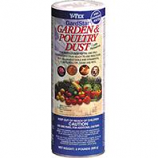 Durvet - Gardstar Garden And Poultry Dust - 2 Pound
UPC:
30907056749 (# 194791-97736-003-0840001)
Broad spectrum ready-to-use insecticide for outdoor residential use only. For use on vegetable and ornamental plants, poultry, swine and pets. Also controls ants. Made in the USA.
Suggested Retail price:

$12.49