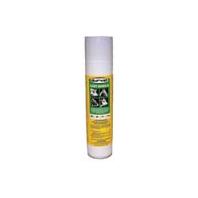 Chemtech D - Dairy Bomb 55 - 25 oz
UPC:
745801333031 (# 698207-68684-003-DCH3303)
Note: This product is restricted to CT,LA,ME,MS,NJ 
• For Use On Cattle, Horses, Swine, Chickens and Other Livestock, As Well As Premises
• Indicated For The Control Of Flying and Crawling Insects In Homes, Dairies, Horse Barns, Cattle Operations, Etc
• Kills and Repels. Premium Formulation Dymel 152A Not Water Or Oil Based
• Natural Pyrethrins Formula Provides Quick Knockdown and Killing Power
• Dual Activators (Synergists) Lessen Insects Ability To Resist Active Ingredient
• Provides Even Fog and Ideal Particle Suspension Throughout The Life Of The Aerosol
Suggested Retail price:

$37.09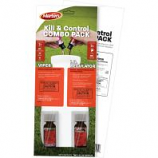 Control Solutions - Martin'S Viper Insecticide Concentrate/Igr Combo - 2-1Oz Bottle
UPC:
072693500648 (# 825723-114067-82005006)
Kill and control combo pack Viper insecticide and I.G Regulator. I.G. Regulator is an insect growth regulator that inhibits re-infestation of fleas for up to seven months. Viper Insecticide provides residual control of roaches ants and other listed sites.. . .
Suggested Retail price:

$16.39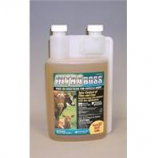 Merck Ah Cattle - Ultra Boss Pour-On Insecticide For Cattle & Sheep-1 Quart
UPC:
615260028 (# 176298-97684-007-526002)
Fast-acting 5% permethrin formulation with 5% piperonyl butoxide optimizes control. Effective horn fly control for 8 weeks. Also controls face flies. Season long lice control with 1 application. For lactating and non-lactating dairy cattle, beef cattle, calves, sheep, lactating and non-lactating dairy goats and horses. . Made in the usa
Suggested Retail price:

$49.59