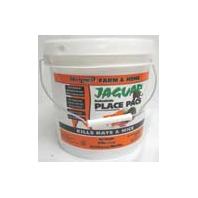 Kills warfarin resistant norway rats & house mice. For indoor and outdoor rat and mouse control. Ready to use. Made in the usa. .
Active: Brodifacoum (Single Feed Anticoagulant)
Motomco - Jaguar Rodenticide Place Pacs Pail-73/50 Gm Pacs product is categorised under Wholesale Motomco products, Wholesale Garden Supplies, Wholesale Made in the USA.