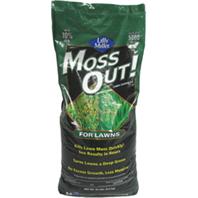 Moss can be quickly killed and gives grasses a chance to reclaim the lawn. Has 10% iron to kill lawn moss and green the grass. Allows for greening without frequent mowing. Made in the usa. .
Active Ingredient: Ferrous Sulfate Monohydrate 32%.
Central Garden - Lilly Miller Moss Out Lawn Granules - 20 Pound product is categorised under Wholesale Central Garden & Pet products, Wholesale Garden Supplies, Wholesale Lawn & Garden, Wholesale Fertilizers & Plant Food.