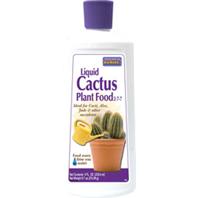 Ideal for slower growing cactus, aloe and other succulent houseplants.. Analysis: 2-4-7. Feed every time you water.. Made in the USA.
Nitrogen, Ammoniacal Nitrogen, Phosphate, And Soluble Potash
Bonide Products - Liquid Cactus Food 2-4-7--8 Ounce product is categorised under Wholesale Bonide Products Inc products, Wholesale Garden Supplies, Wholesale Lawn & Garden, Wholesale Flower Bed Accessories.