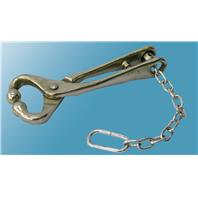 Ideal Instruments - Bull Lead With Chain
UPC:
726087070018 (# 011601-42770-7001)
• Place Lead In To Animals Nostrils and Close Gently.
• Secure Handles With 13 1/2 Nickel-Plated Metal Chain.
• Lead Animal By The Chain Or Handle.
• Brass.
Suggested Retail price:

$35.99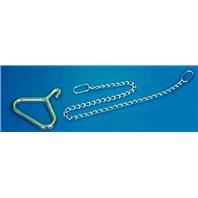 Ideal Instruments - Malleable Iron Ob Chain Handle
UPC:
726087031040 (# 010314-42746-3104)
• The Ob Handle Is 1/2 In Diameter and Has A Polycoated Grip For Easy Handling.
• The Larger Diameter and Comfortable Grip Make Those Difficult Births Easier On You Hands.
• To Be Used With Ob Chains To Aid In The Difficult Delivery Of Calves.
• Zinc-Plated Steel and Polycoated Grip.
Suggested Retail price:

$14.49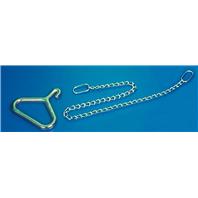 Ideal Instruments - Ob Chain - 60 Inch
UPC:
726087031019 (# 010306-42750-3101)
• Ob Chains Are To Be Used To Aid In A Difficult Calf Birth.
• Can Be Used With Fetal Extractors and/Or Ob Handles.
• Zinc- Plated Steel With An Added Rust Inhibitor.
Suggested Retail price:

$16.59