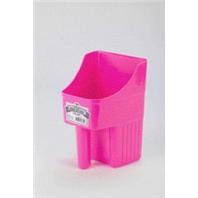 • The Enclosed 3Qt. Feed Scoop Allows For Easy Use and Handling.
• Convenient Handle Is Located On Top Of The Scoop.
• Can Be Used To Scoop Feed Or Seed Out Of A Bag.
Ingredients:
Hdpe high density polyethylene plastic.
Miller Mfg - Enclosed Feed Scoop - Pink - 3 Quart product is categorised under Wholesale Miller Manufacturing products, Wholesale Pet Products, Wholesale Livestock Supplies, Wholesale Goat Products, Wholesale Buckets,Tubs & Feeders.