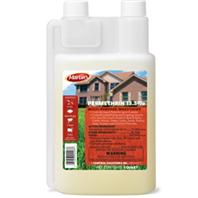 Note: This product is restricted to AK,NY. 
Multi-purpose insecticide, for use inside and outside. Controls insect pests for up to 4 weeks. Home uses include: pantries, bedding, kitchens, buildings, and carpets.. Can be used in handheld foggers or automatic misting systems
Ingredients:
Permethrin 13.3%
Control Solutions - Permethrin 13.3% Insecticide Concentrate - 1 Quart product is categorised under Wholesale Control Solutions products, Wholesale Garden Supplies, Wholesale Lawn & Garden, Wholesale Fungicides/Repellents.