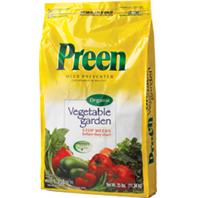 Note: This product is restricted to CA. 
Organic weed control for vegetable gardens and organic gardeners. Prevents summer and winter annual weeds from growing in flower and vegetable beds. Prevents new weeds from growing, it does not kill existing ones. Made in the USA
Ingredients:
Corn Gluten.
Greenview - Preen Vegetable Garden Weed Preventer Granules - 1250 Sq Ft product is categorised under Wholesale Greenview products, Wholesale Garden Supplies, Wholesale Lawn & Garden, Wholesale Chemical Herbicides.