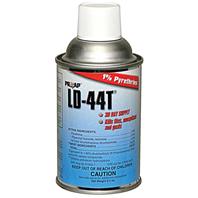 Botanical insecticide that kills mosquitoes, flies, and gnats. Used in restaurants, food handling areas, homes, schools, barns, hospitals, offices, and more. Universal can will fit in most units. Dispenser had 2 adjustments and a day/night switch. Made in the USA
Ingredients:
Pyrethrins 1.0%, Piperonyl Butoxide, Technical 2.0%, N-Octyl Bicycloheptene Dicarboximide 3.0%
Chemtech D - Prozap Ld - 44T Insecticide Refill - 6.5 Ounce product is categorised under Wholesale Other Brands, PA products, Wholesale Pet Products, Wholesale Made in the USA.