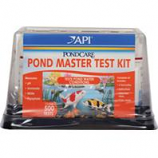 Mars Fishcare Pond - Pondcare Liquid Master Test Kit - 500 Pack
UPC:
317163131640 (# 970265-101944-164M)
Note: This product is restricted to CT,RI.  
Complete kit for testing pond and tap water; tests for ph, ammonia, nitrite and phosphate levels. Tests for ph, ammonia, nitrite, and phosphate levels. Kit contains instruction book, color cards, four test tubes and holding tray. Made in the USA
Suggested Retail price:

$40.39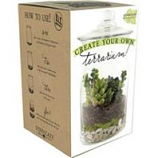 Syndicate Sales - Diy Terrarium Kit
UPC:
38858068064 (# 052044-95502-100-06-00)
• Charming Hand Illustrated Package Make This A Lovely Gift. This Kit Has All The Makings Of A Lush, Living Terrarium
• Just Add Your Favorite Plant and Cultivate An Indoor Garden That Will Flourish Throughout The Year
• Perfect For Adding A Slice Of Nature To Any Desktop Or Coffee Table
• Keep This Beauty Thriving With Simple Assembly and Minimal Maintenance
• Kit Includes: 8 Inch Milk Vase, 5-3/4 Inch Lid, 1 Hydro Stone Bag, 1 Green Moss Bag and 1 Soil Mix Bag
Suggested Retail price:

$29.39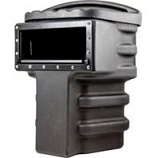 Oase Living Water - Oase Filtoskim 3000 Pond Skimmer - Black
UPC:
871980009440 (# 032179-94760-45392)
Removes debris from pond surface. Includes all necessary parts for installation. Easy to clean basket that easily mounts to any liner. For best results, pair with 16 inch spillway.
Suggested Retail price:

$167.00