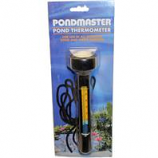 Danner Eugene Pond - Floating Pond Thermometer
UPC:
25033023994 (# 957861-104876-2399)
Monitor the temperature in your water feature. Easily read in Fahrenheit. Included tether helps bring unit to waterside.
Suggested Retail price:

$9.69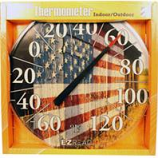 Headwind Consumer - Ezread Dial Thermometer American Barn--12.5 Inch
UPC:
53291412328 (# 034020-94883-840-1232)
The worlds most popular brand of thermometers. Larger readout. Add beauty and color with great high resolution photographs inlaid on our thermometers. Photos are placed with special uv resistance to help keep their color and brilliance.
Suggested Retail price:

$15.39