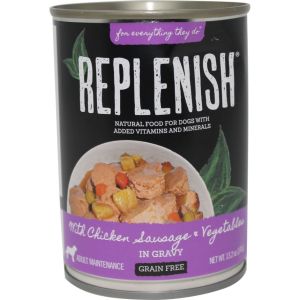 Natural food for dogs with added vitamins and minerals. Grain free. . . .
Chicken broth chicken tapioca starch sardines carrots pea protein tuna sweet potatoes soy protein isolate green peas guar gum calcium sulfate salt sodium tripolyphosphate soybean oil natural flavor potassium chloride tricalcium
Replenish Pet - Grain Free Canned Dog Food - Chicken/Sausage/Veggies - 13.2 oz product is categorised under Wholesale Replenish Pet products, Wholesale Pet Products, Wholesale Dog Products, Wholesale Food & Treats, Wholesale Food.