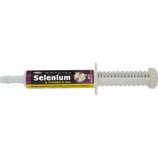 Durvet - Selenium & Vitamin E Gel - 30Gm
UPC:
745801103217 (# 699031-114012-001-0321)
Easy to use formulation that provides good source of selenium-important in the prevention of white muscle disease. Gel formulation is longer lasting than injections. Reduces the risk of injection site reactions. Selenium and vitamin E both play a role in immune funtion and are vital for growth and reproduction. .
Suggested Retail price:

$9.99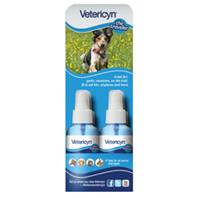 Innovacyn - Vetericyn Traveler 8Pc Counter Display - 3 oz
UPC:
818582010375 (# 086050-73997-95207)
• Intended For The Otc Management Of Skin Abrasians, Lacerations, Minor Irriations, Cuts and Intact Skin
• Non-Irritating & Non-Sensitizing, Safe If Licked Or Ingested, Works On All Animal Skin Types
Suggested Retail price:

$119.89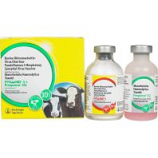 Boehringer-Bios - Pyramid 5+ Presponse Sq - 10 Dose
UPC:
726287147565 (# 698430-113998-139937/158711000)
For vaccination of healthy cattle as an aid in the prevention of disease caused by ibr bvd types 1 & 2 pi3 brsv and more. Safe for pregnant cows or calves nursing pregnant cows. Made in the usa. This product is shipped separately with special care and freight policy.. Vaccines need to be cold packed and handled with care to avoid any significant time outside refrigeration..
Suggested Retail price:

$44.79