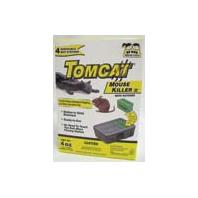 Includes 4 disposable bait stations preloaded with bait. For indoor use only. Child resistant. No touch bait station. Made in the usa.
Active Ingredient: Bromethalin 0.01%.
Motomco - Tomcat Mouse Killer Ii Disposable Bait Stations-4 Pack product is categorised under Wholesale Motomco products, Wholesale Garden Supplies, Wholesale Made in the USA.