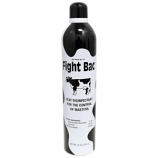 Nardos NJP - Fight Bac Teat Aerosol - Black And White - 22 oz
UPC:
725110000220 (# 081184-108408-M5706)
Aerosol spray blows away residual milk and controls mastitisbetter than dips.. Fresh every use no chance to spread infection. Ready to use no mixing or preparation. Comfortable 45-degree nozzle ensures full coverage. One can of fight bac will treat 300 cows.
Suggested Retail price:

$12.00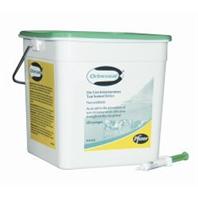 Pfizer - Orbeseal Teat Sealant Tubes - 4 gm
UPC:
087219075050 (# 117284-43224-8169000)
• Orbeseal Is A Sterile, Non-Antibiotic Intramammery Infusion For The Prevention Of New Intramammery Infections
• Provides A Physical Barrier (Keratin Plug) Between The Cow and The Environment
Suggested Retail price:

$3.69