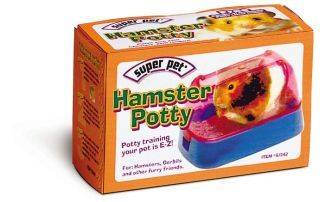 Super Pet - Hamster Potty
UPC:
045125613421 (# 270116-4779-100079343)
• Developed To Take Advantage Of Your Small Animals Natural Instinct To Go Potty In One Specific Area.
• Comes With Free Sample Of Potty Litter and Sifting Scoop To Help Clean The Litter.
• Yes You Really Can Potty Train Your Small Animal Pet.
Suggested Retail price:

$8.19